Your Tracker™ system has the ability to display Multimedia Help Videos for several types of tests. This message may appear if the Multimedia Help system has not been installed properly.
To resolve this issue, use the following steps...
1. Insert the Multimedia Help CD into your CD-ROM drive.
2. If the CD autoruns, click on the item that says Install to start the installation process. If the CD does not autorun, open "My Computer" or "Windows Explorer" and browse the CD-ROM. Double-click on the SETUP.EXE program.
3. Follow the on-screen prompts to install the program, making sure to select the option for "Program" at the "Select Components" screen.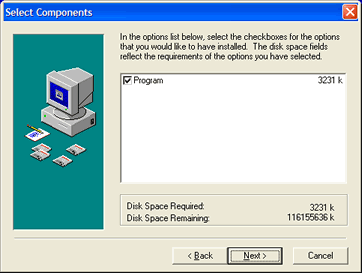 4. Check the "Install ToolBook II Runtime Files" at the "Install Runtime Files" screen.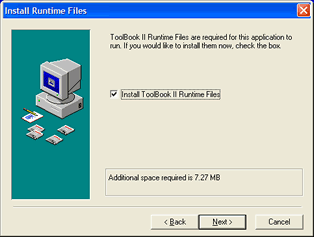 5. Once installation of the video files is complete, follow the prompts for the Toolbook II files.
6. Run the Tracker program and the videos should work.
NOTE: If you have more than one type of video help disk, this process only needs to be completed once. It does not have to be completed for each type of Multimedia Help CD.
If this does not resolve the issue, please contact JTECH Medical's Technical Support.